Core Reports uniquely allows you to collect, review and publish feedback from field marketing staff and event managers and collates campaign data for instant client review and remote analysis.
It was designed from the ground-up to work seamlessly for both field operatives with little time and unreliable internet access, and also for office-based account directors and clients. Everything is customisable, and the application uses drag-and-drop and other native device libraries for rapid dashboard building and flexible reporting.
We worked from initial wireframes through interactive prototyping to the finished product of over 50 responsive screens and then created a comprehensive and fully documented design system. We also designed the brand identity, corporate stationery and all offline POS and marketing materials as well as the accompanying responsive WordPress marketing website.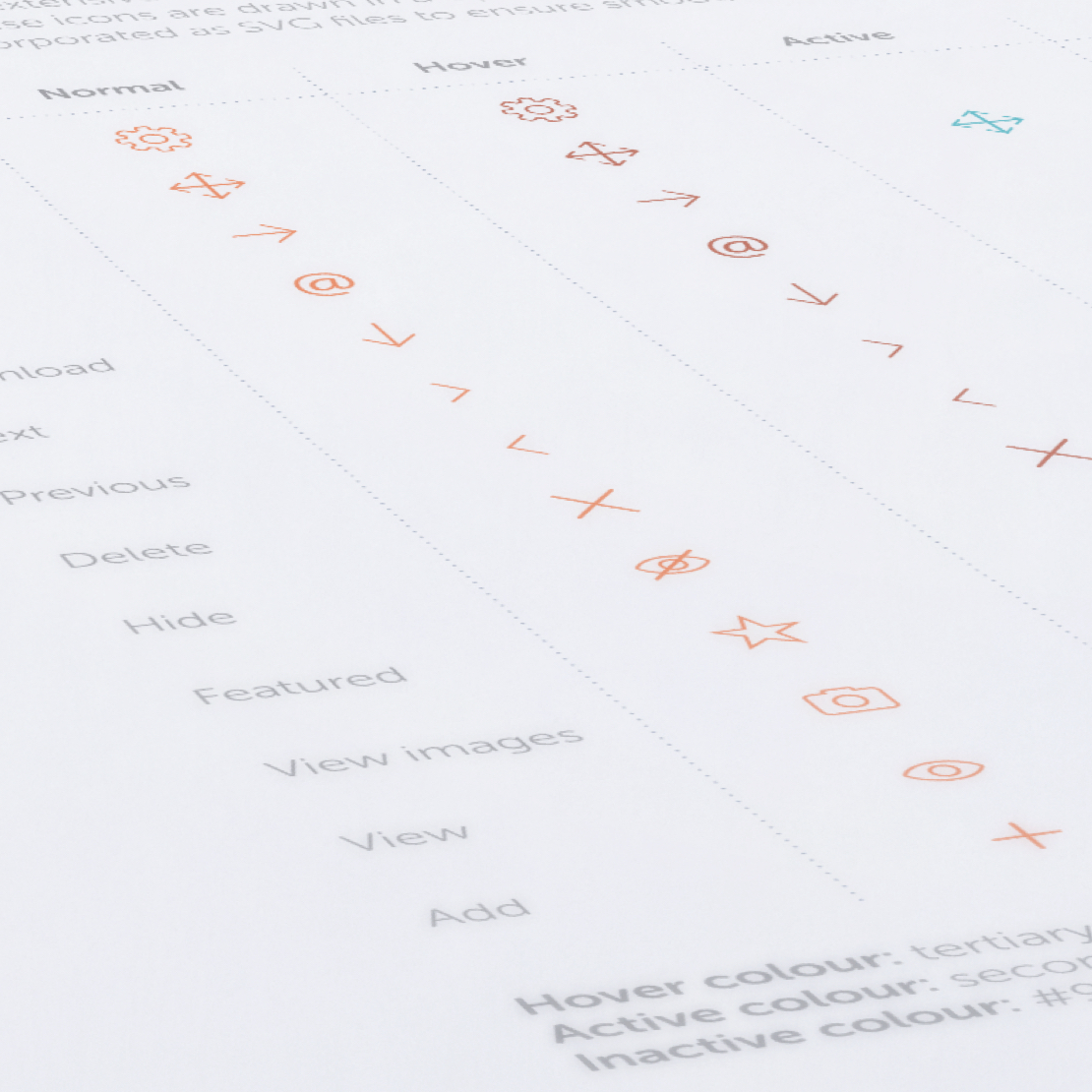 Design system
We designed a modular and comprehensive design system for the application UI and UX. This documented all aspects of the design to ensure consistent and simple implementation for all future development.
Page grids, typography, colours, buttons, links, icons, graphics, modals, tables and more were all carefully documented throughout the application interface.
The entire application was designed to be 'white labelled' so that experiential agencies could rebrand the interface to suit individual clients. Primary, secondary and tertiary colours, branding and more are fully customisable to ensure a seamless client experience.
Skills & tools
Brand Identity Design
Brand Application
UI Design
Design System
UX Design
Prototyping
Website Design
We needed an interface design that was easy for all users to navigate. The designs you provided have not changed since launch and the system's ease of use is always the first thing that draws client commendations.
Ben Daldry
Managing Director, Core Reports
Web design, advertising, livery and graphic design for UK's second largest property maintenance group, Aspect Maintenance.
Internal Communications and branding campaign with leading global sports and data marketing group Genius Sports.