Genius Sports Group is a global leader in sports and data marketing. It has offices in 7 countries and with a diverse and remote team of over 1,500 faces increasing challenges around internal communications. They realised that their internal messaging needed a radical overhaul and quickly called us.
We created a new internal brand and communications campaign centred around the theme of the #GamePlan. This was designed to explain their philosophy, attitudes and aspirations to all current and future employees but in a different style to their consumer-facing communications.
We took inspiration from the worlds of sport and data science, but made this all feel much more fresh and fun. Iconic and stylish sports imagery was overlaid with the geometric patterns of data visualisation and dynamic charting. We extended the brand colour palette, used overlaid colour blocks and took a bolder, more dynamic approach to typography.
We created the core campaign identity, graphic language, 'winning as a team' brochure, individually personalised letters and match-day tickets, values posters and a full set of branded merchandise and motion graphics.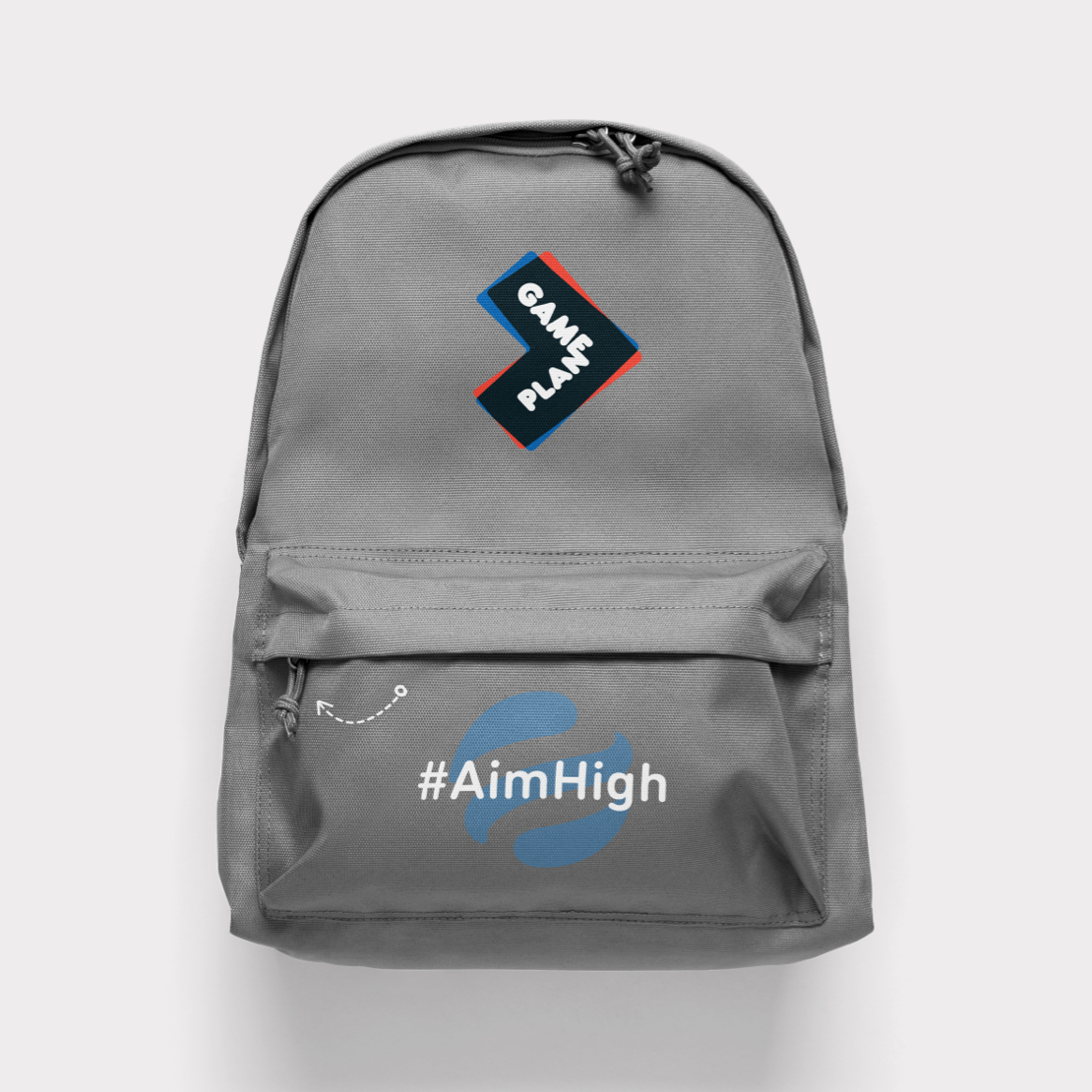 Branded merchandise
How do you make a lasting impact on your staff when some of them are over 8,000 miles away? Digital has it's place, but a physical reminder, something tangible, always grabs (and holds) attention. We created a suite of branded merchandise as part of this employee pack which also contained brochures, digitally printed and personalised launch event tickets and letters to all 1,500 staff worldwide.
From backpacks and water bottles through t-shirts, beach towels and snoods, everything reinforced the #GamePlan brand and value messaging and was incredibly well received around the world.
Moving brands
Sometimes graphics just need to move, and the dynamic branding and design work for Genius Sports is a great example.
The line patterns, influenced by data visualisation and interactive charting, were further brought to life using motion graphics and used for internal promotional and social campaigns as well as in the campaign launch film and across the intranet.
We ensured creative synergy from print to screen so that the impact of the client's campaign and new brand values were maximised throughout the group and across the world.
Skills & tools
Internal Communications
Branding
Graphic Language
Graphic Design
Merchandise Design
Motion Graphics
You were quick to grasp what was required and created a fresh internal brand and campaign that both stretched and worked within our existing brand guidelines. You were also really great to work with – super accessible, responsive and delivered on time and to budget.
Tom Washington
Marketing Director, Genius Sports Group
Brand identity design, graphic design, photography and print for the world's leading maths mastery education system.
Large rebrand, brand language, web design, advertising and internal communications campaigns for this leading UK law firm.