Accession Capital Partners (ACP) offers a suite of credit products to mid-market businesses throughout Central Europe.
Working in partnership with financial specialists Studio 401 we rebranded the entire ACP group and created the brand architecture and sub-brands for ACP Credit and AMC Funds. As well as the unifying brandmark, we created a group-wide primary colour palette of Petrol and Gold and an extensive set of custom icons and infographics for their new websites and print activity.
The new branding brings dynamism and continuity to the entire group, and is already helping to drive their rapid expansion and continued success in Poland, Austria, Rumania and beyond.
Visit: acp-group.eu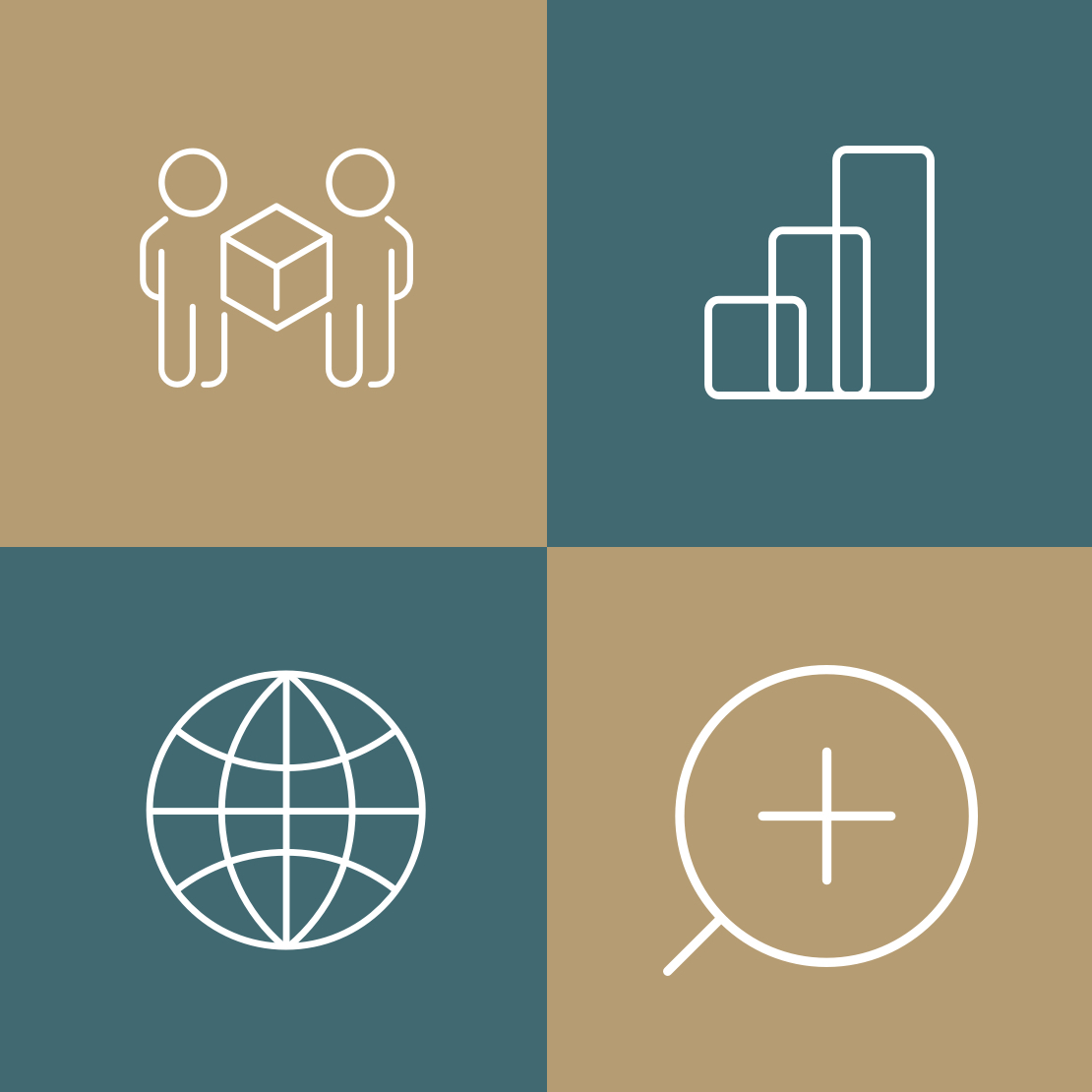 Graphic language
We created a full set of customised icons for use across the group. Each element from this library works individually but also be combined easily to form more complex infographics.
Easy to extend and and adapt, these line-style icons when used in conjunction with brand photography and primary and secondary colour palettes give the brand the flexibility and consistency required for all firms and funds within the group. They have since been used in all brand material including corporate stationery, 3 individual websites, numerous fund factsheets and ongoing quaterly reports.
Skills & tools
Brand Identity Design
Brand Language
Graphic Design
You've done some fantastic work for us – from concept to design you consistently produce excellent results.
Andy Psarianos
CEO, Maths No Problem!
Brand identity and website design for specialist equity investment management boutique, Tellworth Investments' new British Recovery and Growth Trust.
A full rebrand and brand positioning for this specialist Asia-Pacific fund and asset management boutique.